TAKE 5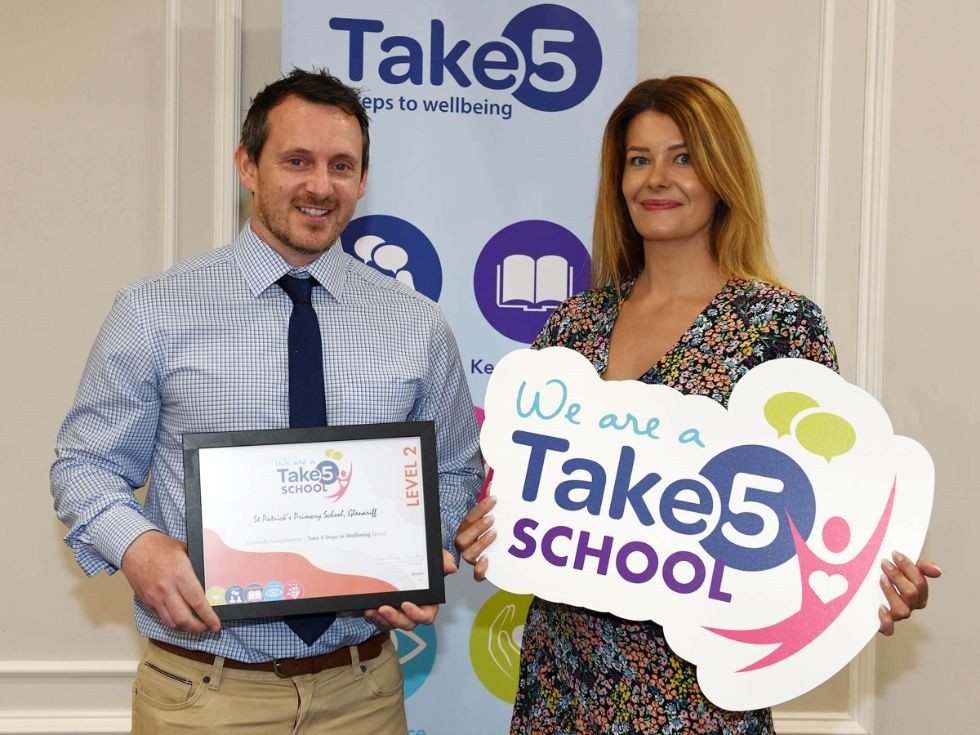 What Is Take 5?
Take 5 is a public health message aimed at improving physical and emotional wellbeing, so that people can feel good and function well.
It is based upon the '5 Steps' to wellbeing: Connect, Keep Learning, Be Active, Take Note and Give. By practising these steps, evidence suggests that individuals are more likely to have the highest level of wellbeing.
Take 5 Pledge
Our school pledges to promote the Take 5 Steps to Wellbeing within our school environment. Our commitment to Take 5 will be visible to all staff and pupils with participation encouraged through a supportive environment.
Take 5 Success
Our school has been awarded the Take 5 Level 3 award for commitment to improving wellbeing within our school and community. We continue to promote the message of wellbeing through organising and participating in a variety of activities beneficial to emotional and physical wellbeing.